Last Sunday, the sun was shining and the sky was blue, so we headed off to the nearby village of Ay, which was more prominent than Epernay back in the days of Henri IV.  He favoured many of the champagne houses there, especially Bollinger.  So every other year, even numbers only, the residents of Ay hold a festival in his honour.  Here are some pictures of the day.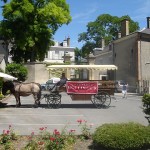 It was quite warm, but thankfully someone thought to give the horses some shade under the parasol!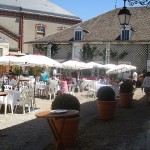 Many of the champagne houses opened their doors to the tourists, and here at Bollinger, there was al fresco dining to the tune of a small group of musicians.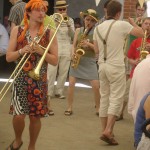 And lunch at Champagne Ed. Brun was very lively with a fantastic jazz band playing while we ate.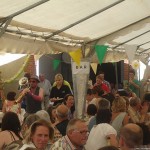 Put it in your diary for 2012, it's a great day out