Just a quick post to thank you for choosing Les Molyneux as your destination in Champagne and to wish you and your family a very Merry Christmas and peace, love, prosperity and happiness in 2015. I want to thank you also for writing great reviews for us and for making 2014 another great year for us.
A special gift below is a short video that Infusionsoft made for me as part of my prize for winning their online marketing award last year. I hope it will bring back happy memories for you of your time here at Les Molyneux and that you will think about returning again in 2015.
In the meantime, wishing you a very Happy Christmas
Yvonne x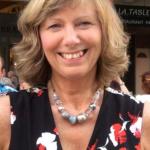 Curious about what to do, where to stay, who to meet in Champagne?
Download our Free Guide by CLICKING HERE