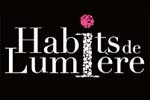 The « Habits de Lumiere » Festival in Epernay is only a couple of weeks away now, and the theme this year is "Imagination".
Your weekend starts at 6.30pm on Friday 14th December, on the Avenue de Champagne, where the usually closed doors of the large champagne houses, fling open their gates and invite you in to taste their champagnes at the bars,   indulge in the gourmet food, listen to the live music, and maybe even dance.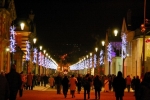 Chestnuts are roasting on the street, fairy lights adorn the buildings, and the sound of music, Jazz, Spanish, Mexican is everywhere along this famous street.
At 7.15pm the street procession begins at Place de la Republique and finishes at the top of the Avenue de Champagne at Mercier, where at 8.30pm you'll witness an amazing firework display set to music.
Time to head on back to the champagne bars and indulge a little more perhaps?
On Saturday 15th December, there's more, with many local celebrated chefs giving live demonstrations of their culinary skills and of course there's wonderful delicacies to delight your tastebuds.  Art exhibtions, photographic exhibitions and of course cellar visits, followed by the street procession again at 6.45pm, and then back to Chateau Perrier for a fabulous light display and perhaps another glass of champagne?  Why not…
And on Sunday morning, if you're feeling up to yet more champagne  (and why wouldn't you be? ), there's a vintage car procession starting at 11am through the town of Epernay.
A fabulous weekend not to be missed…. Are you coming?
"All arrangements were prepared in great detail, and we appreciated the effort and dedication to help us find exciting things to do"
Yvonne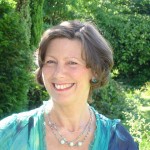 For more ideas on what to do, where to go and hidden gems of the Champagne region, CLICK HERE to download our free guide