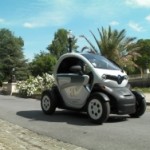 Have you ever wanted to try out an electric car ?  How about drinking champagne in the region where it's made?  Well now the Tourist Office in Epernay is combining these two dreams into one.  Discover the vineyards and the champagne houses of the champagne region by hiring Twizy, an electric car directly from the Tourist Office and… grab a free bottle of bubbly to drink for yourself!
You can hire Twizy for an hour, a half day or a whole day.
Where can you go with an electric car in Epernay?
Start off by driving up the Avenue de Champagne, calling in at Moet et Chandon for a swanky, stylish guided tour of their cellars and a glass or two of bubbly afterwards.  Did you know that there are approx. 21 kilometres of cellars just under Moet's building and 110 kms of cellars under the whole town of Epernay!  Incredible, but true.
After your visit to Moet why not drop into Champagne Andre Bergére, just a short drive in your little car further on up the Avenue.  Maxime or Stephanie will be happy to welcome you and introduce you to their smaller but good quality champagnes, made at their production facility in the Cotes des Blancs but on sale here on the Avenue.
And then further on up the Avenue, drop into Champagne Mercier where an elevator experience will descend you down into their cellars and then onto their cellar train for a guided tour.
Afterwards, Champagne de Castellane will introduce you to the mechanics of champagne making where you'll get to see the bottling and labelling room – fascinating.  And for the best view in Epernay, climb the steps up to the top of the de Castellane tower.
You'll probably be hungry after all that, so try La Banque on the Place de la Republique for a well-earned bite to eat.  Or La Table Kobus, behind the church, where you can take your own free bottle of bubbly to drink there.
Whatever you do, you'll have a lot of fun.
Yvonne 🙂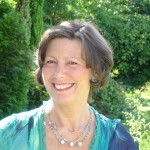 Why not pick up our free guide to find out more about what to do in Champagne.  Simply CLICK HERE
"We loved walking in the forest, and visited some Champagne houses whilst there, including Moet & Chandon which was fascinating"