Greetings from Les Molyneux, your home from home in the heart of Champagne, and welcome to our first ever Newsletter.
Don't worry we won't be bombarding you with offers every five minutes, just timely information about what's going on here in France and there are a couple of things we really think you should know about.
More about that later but first of all, the summer has been lovely with temperatures in the low to mid thirties which has been brilliant for the grapes,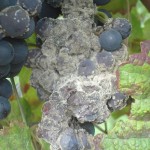 although we've had a bit too much rain in late August/early September so some of the grapes are rotting on the vines, which is worrying to say the least.
However, the Harvest starts on Monday 13th and there's a real buzz of anticipation about the place.
Over the next few weeks there'll be opportunities to come and pick some grapes, experience the atomosphere of a traditional harvest and meet some of the local champagne makers, as well as taste the juice as it's pressed. Call us now on 0033 (0) 3 26 48 20 52 or email me at yvonne@yvonnehalling.com to check availability now. Places are limited.
And now news about two very special weekends coming up this autumn for serious champagne lovers.
First is our Reims Wine Festival weekend – November 12/13/14th where you'll get to discover some amazing wines from all around France at one of the most spectacular wine fairs I've ever seen.
Check out full details here and call us to check availablility. Places are limited and at the time of writing there are only 4 places left, so don't delay, call today.
Second, is the Habits de Lumiere weekend on December 10th/11th/12th . This is an extra special pre-Christmas treat for you, where you'll experience the magical atmosphere of Epernay.
The famous Avenue de Champagne lights up the sky with street entertainment, glittering candle-lit champagne houses and a fabulous firework display, just for starters.
Check out the full programme here and then give us a ring to book your places.
We'll be closing from December 13th until March 1st, so don't miss these opportunities to round off your year with a well-deserved break. We're looking forward to welcoming you.
Until next time…
Yvonne & Jiles Halling