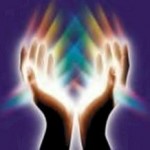 I've just received the monthly newsletter from the Tourist Office in Epernay (pity it's only in French) and I've noticed that there is a "Reiki Conference" happening on the 31st March.  (The Tourist Office's website is undergoing some maintenance at the moment, otherwise I'd put a link in here for you).
I know that alternative health treatments are pretty popular around the world, but so far, in France I've yet to discover much at all. In fact one of my English students whispered that that sort of thing isn't welcome in France. And I'm not surprised. The French are pretty wedded to their mainstream medical system, and anything natural or slightly "out there" would probably be shrugged off.
In fact, many of the "spa" treatments the rest of the world has to pay for privately, are offered on the French national health system.  A good friend of mine recently had a heart operation and he was sharing with me recently, that the option to take a "spa" treament was part of his recovery package!
But now, we have a Reiki conference taking place at the stunning Hotel Royal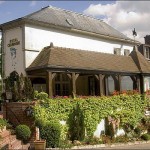 Champagne on the hills outside Epernay on the 31st March, starting at 4pm. I'm certainly going to be there. Anyone else?