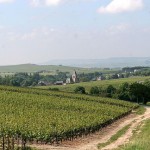 What a priviledge it is to be able to live and work in Champagne!  I am in awe of the beauty of the landscape and the work and toil of the people every single day.  My drive to the supermarket is through vineyards owned by such luminaries as Moet et Chandon, Taittinger, Veuve Clicquot and I marvel at their visions which began almost 3 centuries ago.
I am indeed lucky.
But life wasn't always bubbly in Champagne. After the devastation of the phylloxera epidemic during the late 1800s and the wine growers' revolts in the early 1900s, the emergence of champagne as we know it today began.  But life was still tough, and many farmers were very poor.  So much so that over the years, many of their offspring left the bubbly trade in search of adventure elsewhere.
One of those sons is our friend Christian Briard, who after having explored life without bubbles, has returned to his roots and taken up the baton in his grandfather's champagne business, Champagne Christian Briard, in the Marne Valley.
Christian explains what lead him to where he is now in this interesting article and I encourage you to read it here
Yvonne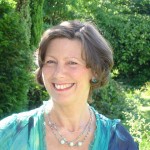 "Yvonne is the best host ever and really went the extra mile to make our stay enjoyable. We particularly loved her cooking – delicious breakfast which was different every day, and the evening meals were fabulous, served with Champagne and wine."