November 11th – 14th 2016
Imagine this:
An unforgettable weekend in Champagne, tasting some exceptional bubbly, touring the vineyards and meeting the producers, visiting an amazing wine festival, enjoying two sumptuous gourmet dinners plus luxury accommodation, and the company of like-minded people.
Sound interesting?
Welcome to our "Champagne Discovery Weekend" where you'll get to….
"Tour" all the French wine regions in a single day and discover wonderful wines at terrific prices to take home with you for Christmas, at the most spectacular Wine Fair you'll ever see, and it's right here in Reims.
Take a private tour of the vineyards and get to taste and talk with some of the best small producers in the region.
Enjoy two gourmet dinners with matching champagnes with nowhere to go and nothing to think about except relaxing and enjoying yourself!
Choose one of our four luxury en suite rooms and leave the rest to us
"This weekend was incredible.  The attention to detail was amazing, we'll be back" M & C, UK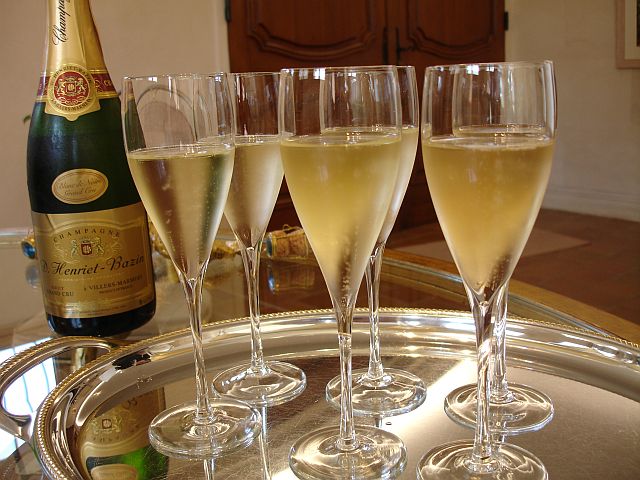 Your experience begins on Friday evening with your private dinner prepared for you by our own private chef, Christophe, with matching champagnes, served at Les Molyneux
On Saturday, you'll be taken on a magical private tour of the region stopping off at some of our favourite small producers,  where you'll hear stories from the real champenois followed by private tastings where you can taste and talk with the people who make the bubbly.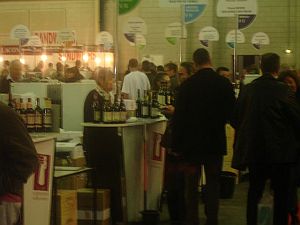 In the evening, we'll whisk you off in your taxi to a secret destination for your gourmet dinner with matching champagnes.  We'll show you how champagne can be enjoyed with all kinds of food, not just as an aperitif.
"Amazing experience, with amazing people.  You can't get this type of thing anywhere else.  Loved it!" A & M, UK
On Sunday, we're off to the Reims Wine Festival.  Whether you're looking for some superb Christmas presents to take home or just want to stock up on some exceptional wines for your own enjoyment, at the Wine Fair, you're sure to find just what you're looking for.
Prepare to be amazed!  You'll find literally hundreds of wine makers from all over France who come to show off their wares.  Whether you like Bordeaux, Burgundy, Alsace, Loire, Cognac… you name it, you'll find dozens of each of them at this wonderful show.  Lunch on fresh oysters with your choice of wine, or perhaps foie gras and any one of the gourmandises that will tempt your taste buds
On Sunday evening, dinner is served at Les Molyneux, with accompanying champagnes to round off your Special Weekend in Champagne.
When you leave on Monday morning, you'll take away memories of experiences you'll never forget
I can guarantee you'll absolutely love this experience – just don't be surprised if it becomes an annual event in your calendar!
To find out how you can be part of this exclusive event,  and to check availability, simply email me at
yvonne@lesmolyneux.com
or call me now on
+33 (0)3 26 48 20 52
(Places are limited)