Have you ever wondered what it would be like to live in another country?
Have you ever dreamed of just packing up and taking off?
Have you ever felt that you just needed a change of scenery?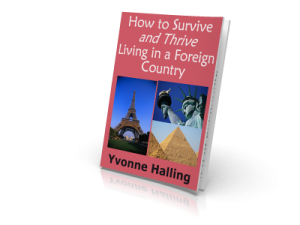 If you answered "yes"to any of the above, then How to Survive and Thrive Living in a Foreign Country could be the best purchase you ever make.  Inside this little book you'll learn:
What it really takes to up-sticks and run away
How easy it is to make a new home anywhere you choose
How to avoid the mistakes that so many expats make
Why you need to learn the local language to survive.
And much, much more
If you're looking for information on how to get a VISA, or a job or which removal company to use, then this is not the book for you.
This book is about the questions you must ask yourself, if you've ever dreamed of flying or sailing away to somewhere warmer, cooler, greener, richer, poorer, easier or just plain different.  It is an invaluable guide for those of us who seek new pastures, new experiences and new horizons.
This book is now available on Amazon Kindle – click here to get your copy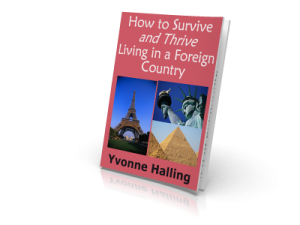 Enjoy the book, and do please let me know what you think.  I'd love to hear from you
Yvonne