An Exclusive Weekend in Champagne
For Serious Wine Lovers Only
Champagne Discovery Weekend
November 11th – 13th 2011
(limited to 12 places only)
Imagine this:
"Tour" all the French wine regions in a single day and discover wonderful wines at terrific prices to take home with you for Christmas, at the most spectacular Wine Fair you'll ever see, and it's right here in Reims.
A rare opportunity to take part in a personalised champagne tasting with one of the world's leading champagne experts.  You'll be amazed how much you'll learn, even if your friends consider you to be a real wine buff, or you're just a beginner.
Relax in luxury accommodation and enjoy two mouth-watering champagne dinners in private champagne cellars.  Let us take care of you while you soak up the atmosphere of a weekend in the heart of Champagne.
Delve into the heart of Champagne with a private tour of the vineyards to take you to places that most people could never go, thanks to our exclusive network of contacts, even if you've been to Champagne many times before.
Be taken care of by native English speakers during your entire time with us, and never have to speak any French at all!
Sound interesting?  Read on…
Reims Wine Festival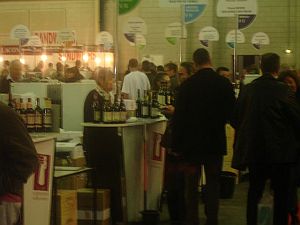 Whether you're looking for some superb Christmas presents to take home or just want to stock up on some exceptional wines for your own enjoyment, at this Wine Fair, you're sure to find just what you're looking for.
Prepare to be amazed!  You'll find literally hundreds of wine makers from all over France who come to show off their wares.  Whether you like Bordeaux, Burgundy, Alsace, Loire, Cognac… you name it, you'll find dozens of each of them at this wonderful show.
It's an amazing festival of colour, taste and smells.  Not just the wines but gourmet foods galore.  And when you need a break from sipping wine, you can browse the array of delicious fare on the stalls all around:  cheeses like you've never seen (or smelled) them before, charcuterie, the most gorgeous chocolates, olive oil and lots more.
Lunch on fresh oysters with your choice of wine, or perhaps foie gras and any one of the gourmandises that will tempt your taste buds.  Meet and chat with the wine makers, whose passion and dedication to their craft is inspiring.  You'll meet some great characters here.
I can guarantee you'll love the buzz of this spectacular French Fair – just don't be surprised if it becomes an annual event in your calendar!
And as if that wasn't enough temptation for you, we've lined up more unique champagne experiences to make this weekend truly memorable for you and your friends.
A Personalised Champagne Tasting in the company of a Master of Wine, no less!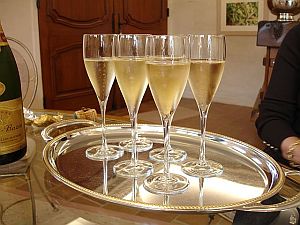 In the world of wine, MW (Master of Wine) is the highest accolade you can get.  Very few people have ever met a Master of Wine, there are only 250 in the entire world, so to be able to sit and have a one-to-one chat and share some champagne with an MW is the chance of a lifetime for any champagne-lovers.  An experience on which you'll be able to dine out for years to come.  We've pulled a few strings and arranged for our friend Steve Charters MW  to join the 12 lucky members of our intimate group for a private session on champagne at which you can bet we'll be tasting some very special champagnes.
Interested?  There's still more…
Discover the real Champagne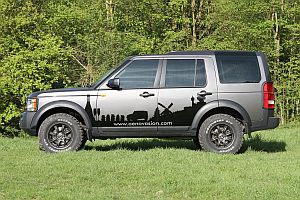 Most visitors to Champagne rarely have the opportunity to get off the beaten track and into the heart of the vineyards, but this November, thanks to our excellent local contacts, you'll be able to do just that.
Spend an unforgettable morning touring the vineyards in a super-smart 4 x 4 guided by a young local expert on viticulture,  whose knowledge of the vineyards is unsurpassed.  You'll be staggered by what you'll learn in the course of a few short hours – things very few people ever get to hear about, yet which will make every glass of champagne you ever drink from now on, so much more than "just another glass of wine".
And of course, we'll be rounding off this adventure with a special private tasting at one of the very finest small "grower" champagnes in the region.
Luxury "boutique" accommodation where a warm welcome awaits you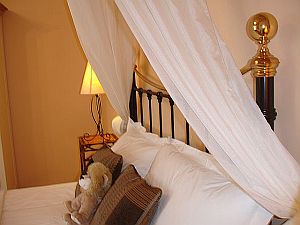 You'll be staying in beautifully restored "Maisons de Vignerons" in the heart of a vineyard village.  All rooms are light and spacious with private bathrooms,  soft duvets and fluffy towels.  Relax in the lounge over a glass of champagne and chat with the other guests.  Stroll out of the door and into the vineyards.
Two sumptuous champagne dinners at the private cellars of our favourite small producers.  We'll be matching the food to the champagne rather than the other way round.
In the words of the well-known advert "You're worth it", so join us on November 11th – 13th for a champagne experience you will always remember.
And the price?
The normal price is $1,299, but as you're a contact of Elizabeth's, for you the price is:
Just $1,099 per person (based on two people sharing a room)

What's included?
Two nights bed and breakfast accommodation in stunning Maisons de Vignerons (grape growers' homes)
Two sumptuous dinners with a selection of many champagnes, at private champagne cellars
Private transport around the region (but not to and from Champagne)
Private tour guides and translators
Private tour of the vineyards with an expert on viticulture
Entrance to the spectacular Reims Wine Festival
Champagne tasting and education session with a Master of Wine
We can only take a small number of people, and so to make sure you don't miss this opportunity to join a small group of like-minded champagne lovers this November, simply email
yvonne@yvonnehalling.com
now to become part of our group.
We're so looking forward to having you join us!
Yvonne